Spring has officially arrived, and with it come mouth-watering new dining options at Time Out Market Chicago. This April, two new vendors—contemporary Greek restaurant Avli and '90s-inspired sandwich shop Big Kids—are bringing an exciting mix of cuisines and dishes to Fulton Market, from filo-wrapped prawns and spinach pie to a Chicago-style Philly and pickle fry poutine. Curious about what else is on the menu? Take a look through some of the delectable options each vendor is bringing to the Market starting this April.
Avli
Restaurateur Louie Alexakis knows a thing or two about Greek cuisine, having spent nearly three decades working in the restaurant biz in Greektown and nearby suburbs. He and partner Lou Canellis drew from those decades of experience to open Avli Taverna—a concept that puts a contemporary spin on regional Greek dishes—in Lincoln Park in 2018. Four years and two additional Chicago locations later, Alexakis is bringing a highlight reel of dishes to Time Out Market, with a menu broken into three categories that capture the full spectrum of Avli's approach to Greek cuisine.
On the first section, "Avli Originals," look for some of the restaurant's inventive takes on classic Greek dishes, like the filo-wrapped Kataifi Prawns served with spicy mayo and Greek yogurt sauce, or feta saganaki served in a sweet honey and sesame crust. The second section covers Greek street food favorites that you'd find on the streets of Greek cities, such as chicken souvlaki that's served on house-made pita bread with tomatoes, creamy tzatziki, onion and oregano imported from Greece. Finally, sink your teeth into a section dedicated to beloved Greek classics, like Greek salad (made without lettuce, just like they do it in Greece) and flaky spinach pie.
Thirsty? Wash down your meal with a Greek frappe—a whipped iced coffee originally created in Thessaloniki—or a cherry soda, and imagine you're vacationing on a Greek island.
Avli opens April 11 at 11am.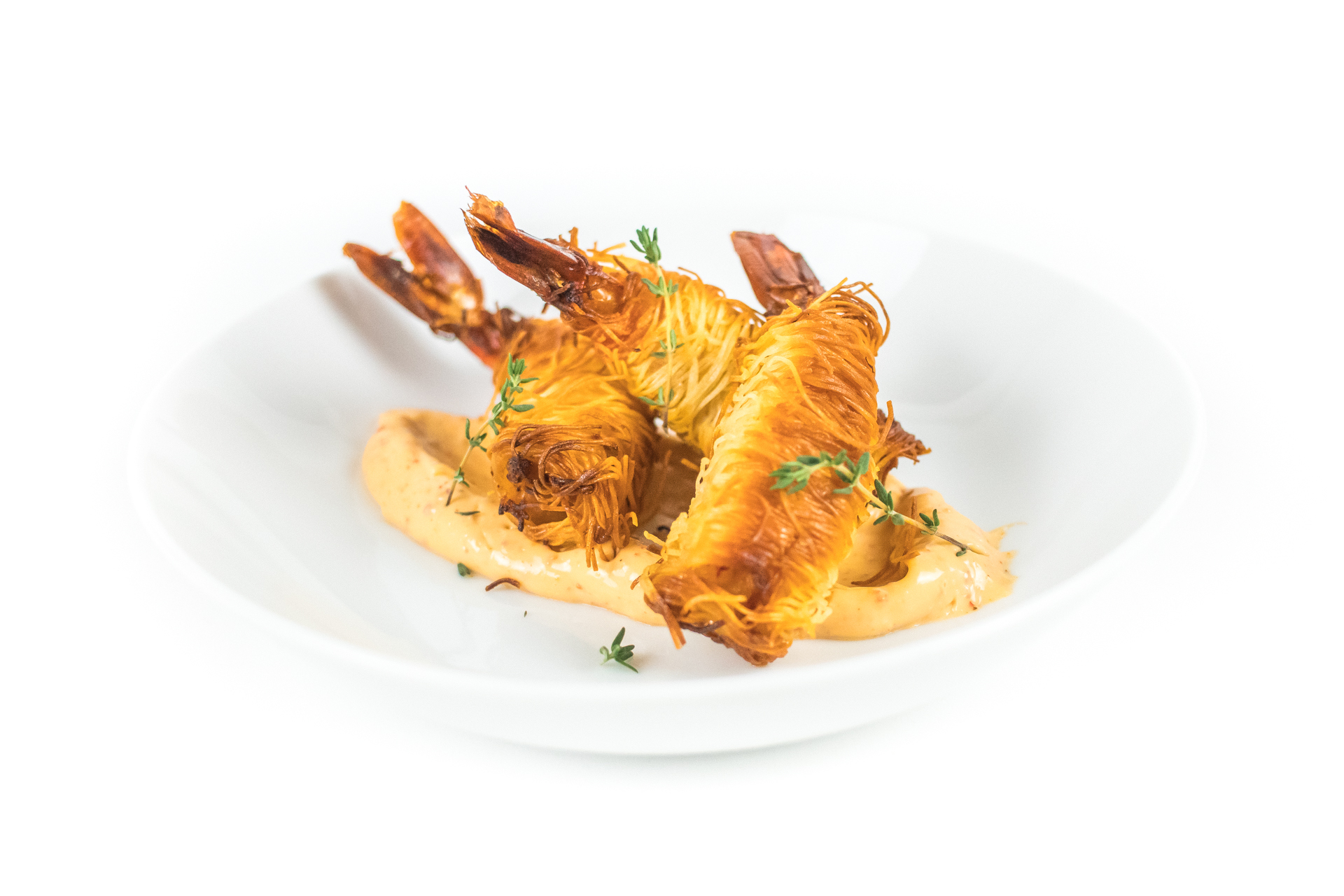 Big Kids
Ryan Pfeiffer may have been chef de cuisine at Blackbird, but he never felt like the rarefied kitchens of Michelin-starred restaurants matched his personality or approach to food. So when the opportunity arose for him to collaborate on a restaurant with a friend, the New Orleans chef Mason Hereford (Turkey and the Wolf, Molly's Rise and Shine), Pfeiffer knew that something very different was in order. The resulting restaurant is Big Kids, a Logan Square sandwich shop with some serious personality—and seriously good sandwiches to match.
Pfeiffer's Time Out Market Chicago menu showcases the restaurant's nostalgia-driven, stoner-friendly take on sandwiches and bites, like a Chicago-style Philly stacked high with shaved beef, beef jus caramelized onions, roasted garlic mayo and giardiniera, or a poutine made with cornmeal fried pickles smothered in shredded cheese, house mustard and creamy shiddy sauce. You'll also find a vegan option in the Baby-Q melt, which piles Texas Toast with quorn vegan fried patty, dill pickles, slaw and barbecue onions, plus a kid-friendly grilled cheese. Best of all? Big Kids will debut its Time Out Market outpost on 4–20—just in time to quell any munchies-related cravings.
Big Kids opens April 20 at 11am.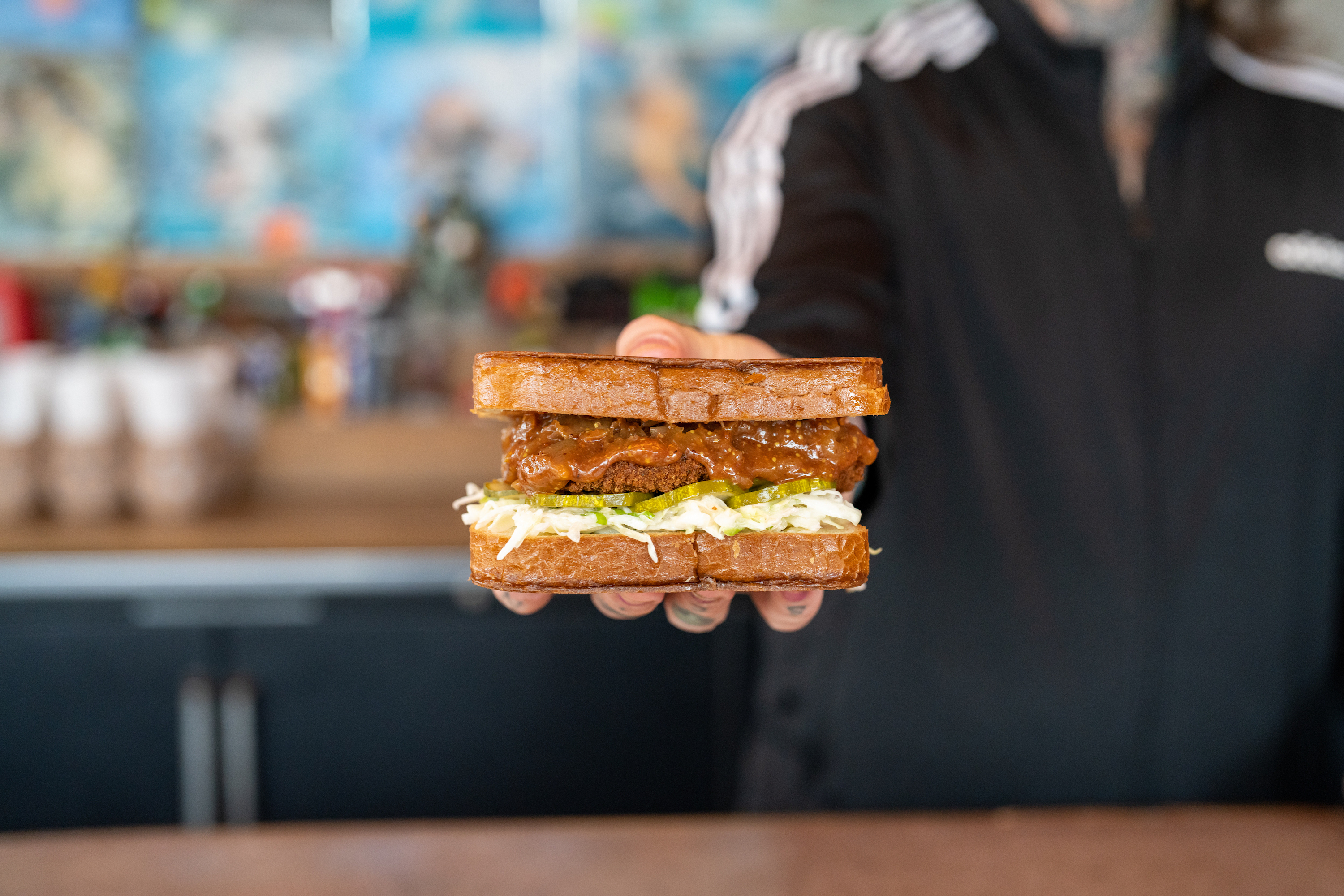 -