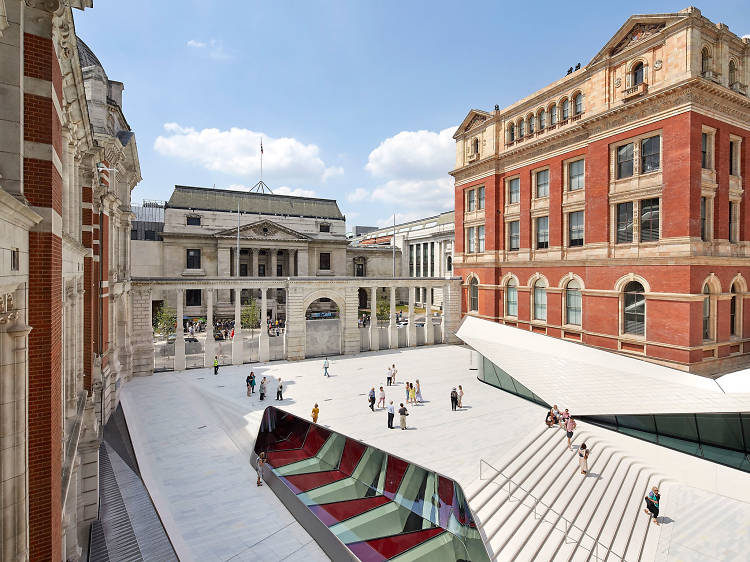 What is it? A cathedral to culture, the V&A is a world-class museum championing the very best of decorative art and design.
Why go? High-profile ticketed exhibitions often sell out, but the permanent exhibits are fascinating and free to visit (book a ticket and time slot through a new and socially distanced system).
Don't miss: The world's first all-porcelain courtyard created by architect Amanda Levete with 11,000 handmade tiles. When it catches the sunlight, the glittering ceramics make London look like 1960s Rome.